StorageCraft Cloud Services

Protect Your Backups Offsite in a Customizable DR Cloud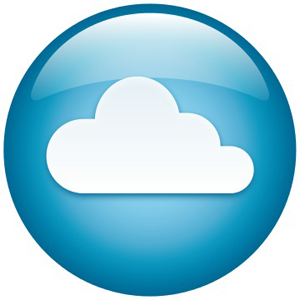 StorageCraft Products
StorageCraft Cloud Services
StorageCraft Cloud Services, Includes One Year of Maintenance
*Price per license.
#LCCR00USCS0100ZZZ
Our Price: $250.00
Click here to jump to more pricing!
Overview:
Local backups are enough to recover IT systems from server failure and other common disasters. But a site-wide disaster will destroy those backups.
With StorageCraft Cloud Services you'll have the tools you need to quickly get running again should your business experience a major local disaster. StorageCraft Cloud Services stores your backups remotely so you're ready for the worst. Recover data, even virtualize your machines and re-create your network in our cloud purpose-built for disaster recovery (DR).
Customize your cloud configuration to fit your environment and budget needs. As a StorageCraft Cloud user, you'll enjoy:
Low setup, management, and overhead costs
Control over your own cloud settings and recoveries
Predictable monthly pricing
With StorageCraft Cloud Services you can:
Personally complete recovery tasks using the StorageCraft online cloud portal.
Take advantage of quick recovery options to meet your unique disaster recovery requirements.
Configure cloud settings by individual backup for ultimate flexibility.
Enjoy straightforward pricing with no hidden fees.
Protect your backups in a cloud built specifically for disaster recovery.
Maintain control over your offsite data with real-time file access and instant virtualization capabilities.
Recover systems and data in seconds, not minutes or hours.
Test your disaster recovery abilities using hands-on verification methods.
Rest assured offsite data is safe with strong ShadowProtect and SPX file encryption and rigorous data center security standards.
Increase your storage or upgrade your service level with ease.
Upgrade to StorageCraft Premium Support*
StorageCraft world-class premium support includes:
24-hour telephone support for Emergency support issues
24-hour online support for high, medium and low-severity support issues
Priority placement in support queue during regular business hours
*StorageCraft Premium Support is purchased on an annual basis as an add-on to the StorageCraft Maintenance agreement.
StorageCraft Cloud Services
Local backups are sufficient to recover from most common disasters, but a site-wide disaster can be the difference between business continuity and business failure. In today's volatile, fast-paced technology landscape, organizations must have the ability to recreate themselves quickly and reliably should disaster strike their site or internal systems. Unfortunately, many organizations still do not have an offsite DR plan in place.
The Need
So what does offsite disaster recovery really mean, and why is it so important? Many organizations have an onsite backup plan already in place. They take regularly scheduled backups and store those backups in a secure data location at their facilities where they can quickly recover their data. But if a flood, fire, earthquake, or any type of other unimaginable disaster should strike the business site, a local backup strategy most likely won't help.
The Solution
StorageCraft provides a highly customizable disaster recovery cloud that you can manage through an easy-to-use, selfservice online cloud portal. With StorageCraft Cloud Services you can tailor your coverage to meet your unique recovery and budget requirements while enjoying access to data anytime, anywhere, with instant failover in a cloud built specifically for disaster recovery.
StorageCraft Cloud Services combines low setup, management, and overhead costs with high flexibility to meet your offsite disaster recovery needs. Choose from three Service Levels tailored to fit your needs. Whichever method is right for you, the important thing is protecting and securing your backups offsite, and having the peace of mind that comes from knowing your business is safe and secure should a more catastrophic type of disaster occur.
Technical Information
If you want to assure business continuity, StorageCraft Cloud Services helps by protecting systems, data, and uptime.
Plan your recovery from a site-wide disaster. Create your local backup images with StorageCraft ShadowProtect SPX or StorageCraft ShadowProtect.
With StorageCraft ImageManager, replicate those encrypted backups offsite to the StorageCraft Cloud. You can even seed the cloud with your base backup image and any existing consolidated incremental images by replicating them to a physical StorageCraft seed drive and shipping it to us—this saves your network bandwidth.
Manage your accounts in this DR cloud through an easy-to-use cloud portal. Our privacy and security measures ensure that only you can access your stored backup images—and that those backups remain safe no matter what. Should a local disaster strike, be confident you can get your data.
Recover individual files and folders or instantly virtualize systems in the cloud (choose from our three Service Levels for the protection that meets your organization's needs). We won't ever charge you extra fees at the time of recovery.
As soon as you're ready, restore your system to replacement hardware onsite by using the StorageCraft Bare Metal Restore (BMR) process. Request a BMR drive, which contains your ShadowProtect or SPX backup images.
The StorageCraft Recovery Enivronment will enable you to restore your full system from the BMR drive with minimal downtime. (If you choose Cloud Premium and run a virtual machine in the cloud during a disaster, you can automatically download any incremental backups created after your drive was created and shipped, which makes recovery even easier.)
Features & Benefits:

Security and Availability
Know that your offsite data backup is safe and always available inside our distributed, scalable, fault-tolerant cloud built specifically for disaster recovery.

Service Levels, Retention Tiers, and Mirroring
Customize your cloud storage to fit your organization's business continuity needs and budget, whether your IT environment is small and straightforward or large and complex.

Control and Flexibility
Centrally manage and monitor all your StorageCraft Cloud Services accounts as well as fail over in a disaster without intervention from StorageCraft.

Advanced Network-Recovery Options
Hit the ground running after a disaster with advanced networking features (available with Cloud Premium) that enable you to run your network in our cloud just as you'd run it onsite.

Policy-based Failover
Use Virtual Machine Policy (available with Cloud Premium) to configure and test machine boot order, timing, and dependencies, and be able to press just one button to start site-wide failover processes.
Capability:
StorageCraft Cloud Services comes in three simple Service Levels: Cloud Basic, Cloud +, and Cloud Premium services. You also can select pre-configured Retention Tiers (or even customize your own) that best meet your recovery point objectives (RPOs). You only pay for the recovery points you need in the cloud while having as many recovery points as you'd like onsite.
Cloud Customization
Every organization's needs are different, and critical systems and non-critical systems need different levels of protection. StorageCraft enables you to customize your cloud configuration to fit your business continuity plan, environment, and budget.
Cloud Service Levels
StorageCraft Cloud Services is available in three Service Levels.
Cloud Basic
Cloud +
Cloud Premium
In addition, in the United States, you can choose to have your data mirrored to a second data center.
Tiers & Service Levels
Retention Tier 1
Retention Tier 2
Retention Tier 3
Retention Flex Option
Cloud Basic
Secure offsite storage of your critical business backups with full-system restore via a BMR drive (a BMR drive contains your stored ShadowProtect or SPX images and enables you to restore your system to replacement hardware onsite) ▪ Mirrored for an additional fee (available in the United States only)
3 daily recovery points (RPs)
5 daily recovery points (RPs), 2 weekly RPs
7 daily recovery points (RPs), 4 weekly RPs, 3 monthly RPs
Customize your own retention settings and storage requirements
Cloud +
Everything in Cloud Basic plus immediate file and folder recovery (download from the cloud) ▪ Mirrored for an additional fee (available in the United States only)
Cloud Premium
Everything in Cloud + as well as instant virtualization of your systems and data in the cloud (multi-server and network failover is possible, meaning it temporarily takes the place of your offices during a disaster) ▪ Mirrored for an additional fee (available in the United States only)
daily RP = a recovery point generated from a consolidated daily backup image file
weekly RP = a recovery point generated from a consolidated weekly backup image file
monthly RP = a recovery point generated from a consolidated monthly backup image file
Cloud Retention Tiers
Additionally, StorageCraft Cloud Services is available in three Retention Tiers (and a Retention Flex option). Each Retention Tier lets you retain a certain number of consecutive consolidated daily, weekly, or monthly recovery points. Or, you can select our Flex option and customize your retention settings.
You can also create intra-daily recovery points, which are as current as the most recent backups sent to the cloud and verified. To make your on-demand intra-daily recovery point, all you have to do is click the "Generate Recovery Point" button on your cloud portal dashboard.
Technical Specifications:
Cloud storage details
File and folder access, as well as full virtualization, in the StorageCraft Cloud can be near instantaneous if the data is stored with minimal compression. When a device is initially uploaded to the cloud, the amount of storage space used will be roughly the same as the amount used on the original volume.
The cloud space used will be larger than the space required by the locally compressed ShadowProtect or SPX image(s). As recovery points are sent to the StorageCraft Cloud, the storage space used in the cloud will be larger because of the additional cloud recovery points.
To reduce the amount of space used in the StorageCraft Cloud, users may leverage a separate retention policy independent of the local StorageCraft ImageManager retention policy.
Populating the cloud
Before populating the StorageCraft Cloud, you need to encrypt your ShadowProtect or SPX backups if you're not already doing so. You can upload your backups to the cloud in two ways: stream directly or use our seeding service.
To ensure your seed drives are properly packaged for safe transit, we require the use of StorageCraft seed drives, which you can request for a nominal fee. You'll receive up to four 2TB drives and a burly, hard-sided box with foam padding.
Requirements
Please note that use of StorageCraft Cloud Services requires:
SPX or ShadowProtect backup software
StorageCraft ImageManager 6.7.7 or later
Important Service Level Restrictions
Plan carefully before choosing a service level. You have 7 days after initial agent creation (setting the service level for a specific end point) to change the service type before it gets locked in. There is also a 7-day waiting period if you change service levels after the initial 7-day period.
Restrictions Summary:
Service level "locked in" 7 days after initial machine creation
No method to fast track level changes
Level changes require a minimum of 7 days before becoming active
Level changes don't become active until the beginning of the month (after the 7-day waiting period)
Pricing Notes:
Pricing and product availability subject to change without notice.
StorageCraft Products
StorageCraft Cloud Services
StorageCraft Cloud Services, Includes One Year of Maintenance
*Price per license.
#LCCR00USCS0100ZZZ
Our Price: $250.00