StorageCraft OneXafe

Converged Scale-out Storage
Arcserve has acquired Storagecraft. Please visit our Arcserve site for the latest Arcserve's products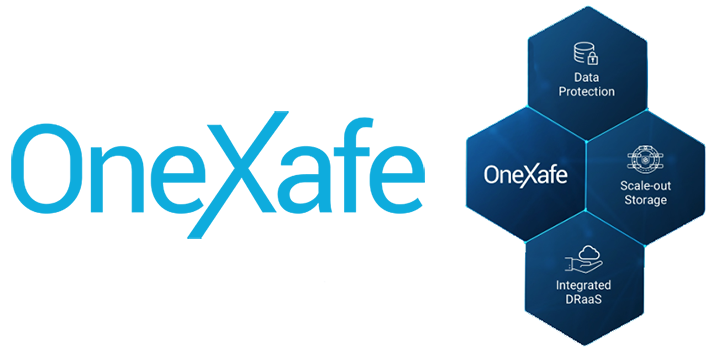 StorageCraft OneXafe is a converged data platform that unifies enterprise-class data protection with scale-out storage in an easy-to-use, configurable solution.
OneXafe provides flexible deployment and protects both virtual and physical environments. By integrating data protection with scale-out storage, OneXafe eliminates management complexity while significantly reducing primary and secondary storage costs.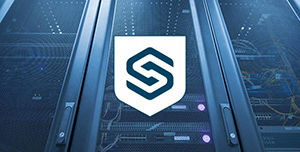 Powerful Data Protection
Data protection is an optional feature. When it's enabled, OneXafe is configured as converged secondary storage.
OneXafe ensures reliable recovery with automated, advanced reverification of backup images and inflight verification of data.
It instantly recovers backup images as virtual machines (VMs) in milliseconds with VirtualBoot I/O read-ahead technology.
OneXafe has the ability to recover to dissimilar hardware or virtual environments, ensuring recovery is timely while not waiting for specific resources.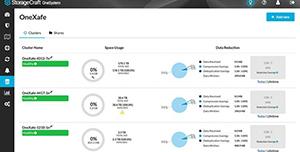 Scale-out Storage
OneXafe is designed to offer scalable capacity for either primary or secondary workloads. OneXafe expands storage seamlessly—add one drive at a time, or multiple nodes within a cluster—without any configuration changes to the application.
OneXafe minimizes storage requirements with powerful data reduction technologies such as inline deduplication and compression, reducing costs of storage and operational expenses.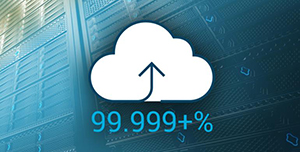 Integrated DRaaS
OneXafe integrates with DRaaS to provide provides total business continuity with a complete, orchestrated virtual failover to the cloud in case of disaster when used with our Cloud Services.
OneXafe Scale-out Storage Options
Capacity Storage
OneXafe delivers scale-out storage for large-scale, unstructured data and backup targets. It can be configured to serve as secondary storage for your backup needs.

Up to 12 x 3.5" hot-swappable drives
144 TB (12 disks rated at 12 TB each)

Up to 17 x 3.5" hot-swappable drives
204 TB (17 disks rated at 12 TB each)

Up to 10 x 2.5" hot swappable drives
38 TB (10 SSDs rated at 3.8 TB each)
Why OneXafe?
Eliminate Operational Complexity
Manage your storage and data protection requirements all on one platform. OneXafe removes the need for siloed solutions and dramatically simplifies your workflow.
Reduce Cost of Ownership
Eliminate costs and inefficiencies associated with point products. OneXafe significantly reduces costs associated with primary and secondary storage as well as data protection software.
Enable Powerful Data Protection
OneXafe delivers industry-leading recovery time objectives (RTOs) and recovery point objectives (RPOs) for premium data integrity and business continuity. Its SLA-based, policy-driven protection and management provides flexible, reliable, and instant recovery.
Deliver Scale-out Storage on the Go
OneXafe is designed to offer a dynamic pool of scalable capacity for either primary or secondary workloads—no overprovisioning or forklift upgrades. OneXafe is a consolidation storage platform for both backup targets as well as unstructured data.
Provide Total Business Continuity (DRaaS)
OneXafe tightly integrates with StorageCraft Cloud Services. With a single click it provides data, network, and application recovery in StorageCraft's Cloud.;